I am proud to say that Tangent Online has reviewed High Noon on Proxima B!
See it here!
And here is the FABULOUS review Publisher's Weekly did. They called out my story!
Lots of cool stuff happening here. I am looking forward to more things as the year goes on.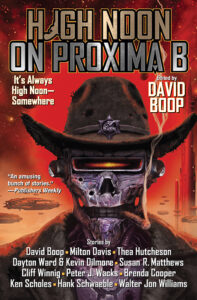 Check it out on Amazon!